Diagnostic Services
If you are unsure of the problem we offer a very competitive flate rate diagnostic service. If you get your repair done with us we will waive the fee.
Free diagnostics with any qualified repair.
Complete Diagnostics
$65
Liquid Cleaning - more info
$249
Data Transfer & Recovery - more info
$89/hr
Data Migration
$89
Hard Drives
Store more music, photos, videos and files with a new hard drive. If your current drive is slow or clicking, a new hard drive can make your Mac feel like new.
Pricing Includes:
Our pricing includes installation of the new drive as well as the latest operating system.
Data recovery & migration options are available.
7200rpm & Solid State Drives (SSD)
7200rpm hard drives offer faster access to your files and will increase overall  speed with little impact on battery life. SSDs offer lighting fast boot times and ultra-fast performance.
Installation included with every hard drive purchase
320GB 5400rpm
$195
500GB 5400rpm
$195
500GB 7200rpm
$215
750GB 7200rpm
$225
1TB 5400rpm
$230
1TB Hybrid SSD/HD
$279
128GB Solid State Drive
$279
256GB Solid State Drive
$379
512GB Solid State Drive
$479
Memory Upgrades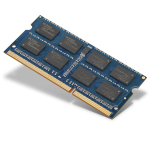 Upgrade your Mac's memory to a total of 16GB.
Installation included with every memory upgrade.
2GB (1x2GB) RAM Upgrade DDR3
$89
4GB (2x2GB) RAM Upgrade DDR3
$159
8GB (2x4GB) RAM Upgrade DDR3
$179
16GB (2x8GB) RAM Upgrade DDR-3*
$279

*For 2011 models and newer only.
Power & Batteries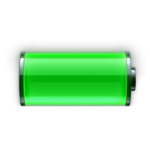 Batteries
New, high capacity batteries keep your Mac powered on the go.
Magsafe DC-In Board
The DC-in board is the port on your laptop where your wall charger connects to your laptop. If your port has been damaged or is no longer charging, a new DC-in board can return life to your Mac.
All pricing includes installation & iService's 90 day warranty
60 Watt Magsafe Adapter
$79
85 Watt Magsafe (2) Adapter
$89
Mag DC-In Board 2007 & up
$159
Mag DC-In Board 2006 & older
$129
External Battery Replacement
$129
Internal Battery Replacement
$159
Macbook Pro Unibody Repairs
We can replace any other part on your Mac including the LCD display, keyboard, trackpad, fan, logic board, power supply, battery and case. We also offer accessories, and more.
All pricing includes installation & iService's 90 day warranty
Glass Replacement Only
$159 – $179
13″ LCD Display
$329
15″ LCD Display
$349
17″ LCD Display
$379
Keyboard Replacement
$249
13 & 15-inch Retina Keyboard
$349
Trackpad Assembly
$159